Carlos Ochoa
Partner
Holland & Knight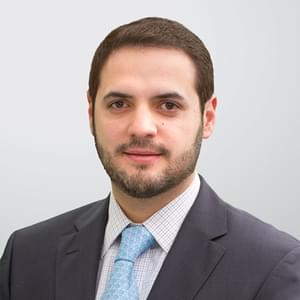 Biography
Carlos A. Ochoa Valenzuela is an attorney in Holland & Knight's Mexico City office. He focuses his practice on energy, infrastructure, real estate, corporate services, project finance, mergers and acquisitions (M&A), arbitration and litigation. Mr. Ochoa has more than 18 years of experience working in the energy and infrastructure sector. He has extensive experience in the areas of electricity, oil and gas.
Mr. Ochoa's practice includes a focus on local and cross-border energy, infrastructure and real estate transactions. In addition, he participated in the implementation of the 2013 Mexican Energy Reforms.
Prior to joining Holland & Knight, Mr. Ochoa served as the legal chief for international investment and legal affairs at the Comisión Federal de Electricidad (CFE) from 2011 to 2013. Mr. Ochoa also worked as the director of the Hydrocarbons Regulatory Department at the Ministry of Energy from 2010 to 2011. He served as the legal chief for commercial and real estate affairs at Luz y Fuerza del Centro (LyFC) from 2007 to 2009, and was the senior attorney appointed to the Legal Processes Area of the General Attorney's Office of Petróleos Mexicanos (PEMEX) from 2002 to 2007.
---
Speaker at these events:
Bonds & Loans Latin America 2020 - Virtual Conference
What is the status of Mexican energy projects post-COVID?