Brian Marcus
Head of Corporate Finance
Seplat Energy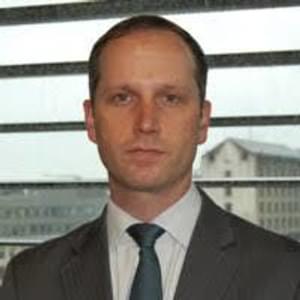 Biography
Mr. Marcus joined Seplat Energy in 2018 and is currently the GM, Commercial & Corporate Finance charged with managing commercial negotiations, corporate funding and treasury matters for Seplat Energy. Mr. Marcus has over 17 years' experience in the financial sector, primarily focused on emerging markets with extensive experience in structuring energy transactions on the African continent. Prior to joining Seplat, he was an Executive Director in the Energy and Natural Resources Group at Standard Chartered Bank."
---
Speaker at these events:
Bonds, Loans & ESG Capital Markets Africa 2023
Structure, liquidity, and greenwashing: How to sustainably tap into ESG bonds
ESG & Capital Markets Africa 2021 - Virtual
How can commodity-based and hydrocarbon-rich sovereigns and companies prepare themselves for and manage the 'green transition'?
Bonds, Loans & Sukuk Africa 2020 - Virtual Conference
Transition finance as a gateway to green: How can fossil fuel dependent economies start thinking about ESG? What are the first-steps?
Bonds, Loans & Sukuk Nigeria 2019
Successfully launching a capital market transaction: A step-by-step guide to issuing a bond
Bonds, Loans & Sukuk Africa 2020