Barbara Riccardi
Regional Head of Middle East
Natixis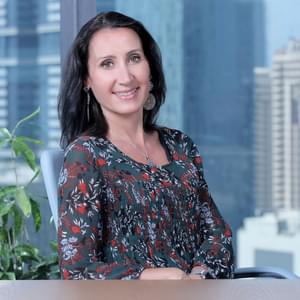 Biography
Barbara Riccardi is Regional Head of Middle East, Corporate & Investment Banking at Natixis.
She is responsible for developing the Middle East franchise for Corporate and Investment Banking. She overseas the offices in Dubai, Egypt, Saudi Arabia and Egypt, managing Natixis' CIB activities with primary focus on sustainability and transition on impact. She began her career in 1997 as a field engineer at Schlumberger Oilfield Services, working in Latin America and Southeast Asia, before moving to Shell Capital Services in London to work in Producer financing. In 2001, she joined the European Bank for Reconstruction and Development in London as an analyst. She joined WestLB in 2003 as an originator in the Energy team, and in 2007 moved to DZ Bank in the Structured finance team. Barbara joined Natixis in 2010 in the Infrastructure team, first in Dubai and then in New York, where she headed the Advisory desk for project finance covering the Americas before returning to the Dubai office from 2018 as Head of Distribution and Portfolio management for the Middle East. She is appointed to her current role in June 2020.
Barbara completed her Masters degree in Chemical Engineering from La Sapienza University of Rome, Italy in 1996.
---
Speaker at these events:
Capital Markets Saudi Arabia 2022
Capital markets, Saudi Arabia, the future: How are top-tier banks going to support the Kingdom's corporate and project funding needs?