Anton Kukoba
Head of Syndicated Lending & Structuring
Raiffeisen Bank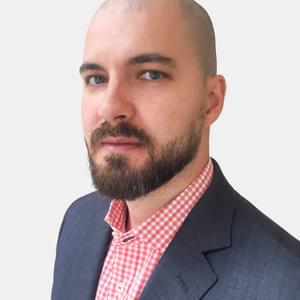 Biography
Anton joined syndication team of AO Raiffeisenbank in 2010. Anton previously worked in Absolut Bank (former KBC Group), where he started his career in trade finance (ECA-covered deals mainly) and was further involved in fund-raising for the bank on local and international markets (Eurobond and STN issues, subordinated and syndicated loans, special purpose financing).
During the last years Anton has been engaged in originating, structuring and coordinating diverse deals (syndicated and club loan facilities, mezzanine financing, restructuring facilities) for the bank's clients (corporates, banks and FIs) under English and Russian law.
Anton has extensive experience in international banking business over 10 years. His thick track- record of deals comprises among other such benchmark transactions as syndicated loans for top-tier Russian corporate borrowers and FIs (Gazpromneft, Uralkali, Acron, RCC, Renova, Interros, Sistema, ILIM, ChelPipe, Russian Standard Bank, Credit Europe Bank, Zenit, etc.) and restructurings for GAZ Group, Tractor Plants, UTair.
Anton received his PhD in economics degree in the Academy of National Economy under the Government of the Russian Federation.
---
Speaker at these events:
Bonds, Loans & Sukuk 24 2020
Supply and demand dynamics in Russia's loans market
2020
Supply and demand dynamics in Russia's loans market