Anshul Rai
Founder and CEO
Nigeria Infrastructure Debt Fund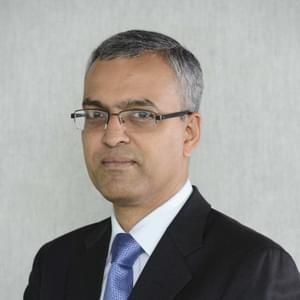 Biography
Anshul Rai is the Founder and CEO of the Nigeria Infrastructure Debt Fund, the first and only listed infrastructure debt fund across the Middle East and Africa region. NIDF is the most successful example of mobilising domestic institutional capital for supporting infrastructure development in Africa - with investments from more than 20 pension funds as well as the African Development Bank and Nigeria's SWF.
Previously, he was the founding team member and MD of the MENA Infrastructure Fund, where he led successful acquisitions of and investments in multiple assets located across the MENA region. He has also worked at IFC as part of its Global Infrastructure team based out of Washington, DC.
Anshul has been operating in the region since 2004. In his career of over twenty-three years, he has financed, advised on and invested in dozens of projects across power, energy, utilities and transport sectors with investment value of c USD 50 billion.
---
Speaker at these events:
Project, ECA & Structured Finance MENA 2020 - Virtual Conference
What is driving institutional investors' burgeoning demand for infrastructure assets?
Project, ECA & Structured Finance Middle East & Africa 2020
Private debt and structured credit: How to structure loan deals with bond-esque features to attract institutional investors