Andrey Korolev
Executive Director
Sovcombank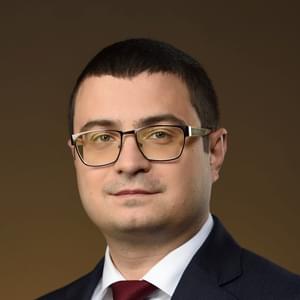 Biography
Andrey Korolev has a degree from the Bauman Technical University in Moscow and is an alumnus of the Moscow State University.
He has worked as an executive for Russian and non-Russian companies for more than a decade, mainly as a manager and developer in finance and risk management.
Before joining Sovcombank, Andrey was the CEO at a 100% subsidiary of a Russian major rating agency ACRA and was responsible for developing the capital markets operations such as securitization, project and other structured finance, sustainable development, and risk consulting (including the risk diagnostics as well as design and improvement of risk management systems).
His role in Sovcombank is to oversee the financing projects where complex structured financing is needed, and to develop new business operations. Specifically, Andrey is responsible for: starting, managing and following up structured finance projects; arranging financing for SDG-related projects; and for consulting on topics such as ESG and ratings.
---
Speaker at these events:
How are companies adapting their business and financing strategies to further adopt ESG measures and align with SDG targets?