Anbar Jowaheer
Head of Financial Institutions & Syndication,
Mauritius Commercial Bank (MCB)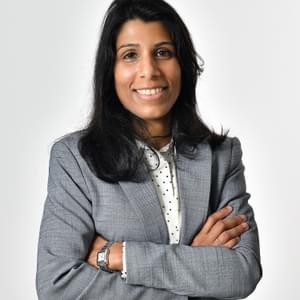 Biography
Head of the Financial Institutions and Syndication team at MCB since 2020, Anbar is focused on managing the Bank's relationships with its clients from the Financial Institutions and Development Finance institutions space.
At MCB since 2016, Anbar's ambition for the Group is to make it the banking reference for institutions in Africa and the region that have cross-border needs. Her experience in structured debt banking, leveraged acquisitions, asset finance and project finance across the mid and large-cap spectrum comes from 12 years in London working for major financial institutions such as Merril Lynch and Citigroup, among others. In London, Anbar advised major European clients in financial institutions on various transactions, including mergers and acquisitions, equity and debt financing, and leveraged buyouts.
Anbar holds a first-class BSc in Economics from the London School of Economics (LSE), is a CFA charter holder and a Chartered Banker.
---
Speaker at these events:
Bonds, Loans & ESG Capital Markets Africa 2023
The price is (not) right: How are corporates and FI borrowers and issuers managing their balance sheets given the increased cost of funding?
Bonds, Loans & Sukuk Middle East 2020
The GCC-Africa corridor: How to successfully access higher yields and new investment opportunities on the African continent