Alfredo Mordezki Zytny
Head of Latin America Fixed Income
Santander Asset Management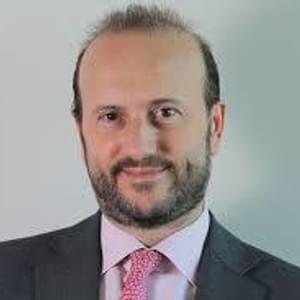 Biography
Originally from Montevideo in Uruguay, since 2010 Alfredo Mordezki has been Head of Latam fixed income at Santander Asset Management based in London. Alfredo runs corporate bond funds using a fundamental and value investment style. He graduated from Universitat Pompeu Fabra in Barcelona with an Msc in International Economics in 1992 and Universidad de la República in Uruguay with an MSc in Economics and Finance in 1995.
---
Speaker at these events:
Bonds & Loans Andes 2022 - Virtual Conference
Leveraging ESG and sustainability linked products to diversify and lower the cost of funding
Bonds & Loans Andes 2021 - Virtual Conference
Not just a box ticking exercise: How Andean issuers can better integrate ESG and sustainability credentials to access more favourable pricing and tenors
Bonds, Loans & Sukuk 24 2020
How to price deals in the current market where there are no reference points?