Alex Griffiths
Managing Director, Head of Corporate Ratings, EMEA
Fitch Ratings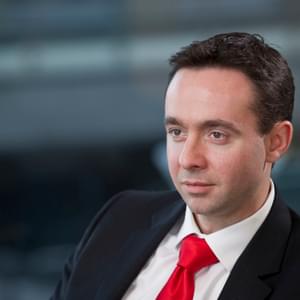 Website: https://www.fitchratings.com/site/home
Biography
Alex joined Fitch in London in 2005 as a corporate analyst, and has held a number of different roles, most recently as Fitch's Credit Policy Group with responsibility for monitoring the quality of global corporate ratings. He started at Fitch as an analyst specialising in Telecoms, Media and Technology, then became Head of Research for EMEA and Asia-Pacific. Between 2012 and 2016 he ran the EMEA Natural Resources team.
Prior to this, Alex spent eight years with Deloitte's audit practice, where he gained experience ranging from transaction services work to audit, IFRS transitions, expert witness assignments and sector research.
Alex read economics at St. Catharine's College, Cambridge, and is a fellow of the Institute of Chartered Accountants in England and Wales.
---
Speaker at these events:
Bonds, Loans & Sukuk Turkey 2021
How are Turkish corporates and banks shifting into sustainability, and adopting ESG into their wider business strategies?
Bonds & Loans Turkey Virtual: Macroeconomics vs. Financial Markets in partnership with Fitch Ratings
Turkey's macroeconomics vs. financial markets: How are rates, FX, trade and politics impacting Turkish borrowers' access to the markets?
2020
Responding to COVID-19: How are Russian companies adapting to the new reality?
Bonds, Loans & Sukuk Middle East 2020
Debt supply for the year(s) ahead: How much is up for refinancing? Which industries will need CAPEX?
---
Articles from Bonds & Loans