Ahmed Abdulghani
Head of Debt Capital Markets & Syndications
National Bank of Bahrain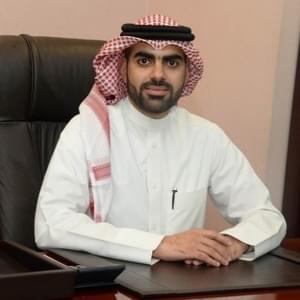 Biography
Ahmed is the Head of Debt Capital Markets and Syndications at NBB, having joined the bank in Aug-17. Prior to joining NBB, he worked at J.P. Morgan as the Vice President in the MENA DCM team, where he was involved in the origination and execution of various bond and sukuk transactions in the MENA region across all sectors. During his time at J.P. Morgan, Ahmed and the team managed to achieve a #1 ranking in the DCM league tables for 2 consecutive years (2016 & 2017). He was also individually voted as top 3 'Rising Star EM Banker' by market participants in the Global Capital EM Bond Awards in 2016.
Prior to joining J.P. Morgan, Ahmed was part of BNP Paribas' Debt Capital Markets team, covering the MENA and Turkey Region. Prior to that, he worked at BNP Paribas as a Dealer in the Fixed Income Sales team, where he executed FX and Interest Rate derivative transactions along with executing FX flows for MENA-based clients.
Ahmed joined NBB to contribute to the national bank's strategy. He managed to establish a quick track record for the NBB DCM and Syndications franchise, marking the first ever lead arranging international DCM mandate for NBB and managing to jointly lead international transactions worth over US$ 5.5 billion, along with establishing a loan syndication track record by expanding NBB's reach to new client relationships both domestically and regionally.
Ahmed holds a Bachelor of Commerce degree from McGill University, majoring in Finance and completing a concentration in Information Systems. In addition, Ahmed obtained the Saudi Arabian Capital Markets Authority CME-1 qualification.
---
Speaker at these events:
Bonds, Loans & Sukuk Middle East 2020
Navigating through the markets: Pricing and making sense of GCC credit spreads
Bonds, Loans & Sukuk Middle East 2019