Ahmad Mohd Abu Eideh
Chief Executive Officer
Invest Bank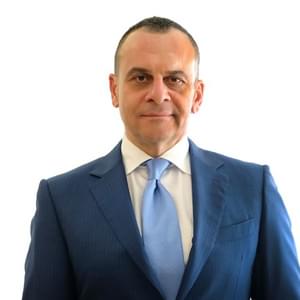 Biography
A financial services veteran with 31 years of experience in leadership roles in the banking industry.

In the course of his tenure in the banking industry, Mr. Abu Eideh has a wealth of local, regional and international experience, especially in Corporate/Investment Banking. In addition to corporate turnarounds and digital transformation.

Previously, Mr. Abu Eideh was Chief Executive Officer of Standard Chartered Bank Middle East (Jordan, Egypt, Iraq and Lebanon) and held other senior positions in several banks including, HSBC and ABN AMRO. His last role before joining Invest Bank was the CEO for United Arab Bank.

Mr. Abu Eideh earned a Bachelor degree in Economics and minor degree in Finance and Banking from Yarmouk University in Jordan.