Adrián Garza
Vice President, Senior Analyst
Moody's Investors Service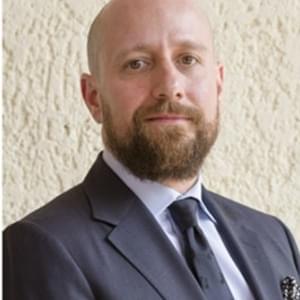 Biography
Adrian is presently a Vice President - Senior Analyst in the Global Project and Infrastructure Finance Team. Adrian holds lead analytical responsibility for a portfolio of infrastructure companies and projects in Latin America and the Caribbean. The portfolio covers toll-roads, energy utilities, natural gas pipelines, airports, PPPs, and other infrastructure assets.
In his role, Adrian develops and conducts research on sector trends and industry related topics. He is a regular participant at high-profile market briefings, external conferences and media engagements. Adrian is also a spokesperson for Moody's in Latin America for environmental, social and governance (ESG) topics.
Adrian's experience in financial analysis spans for 15 years. Before joining Moody's in 2010, he gained experience in investment banking where he executed transactions in the housing and publishing industries. Prior to that, he worked at a credit rating agency in the structured finance, project finance and sub-sovereign teams.
Adrian holds a MSc in Economics and Philosophy from London School of Economics and Political Science (LSE), and a BA in Economics from Instituto Tecnológico y de Estudios Superiores de Monterrey (ITESM). Adrian is also a CFA charter holder.
---
Speaker at these events:
Bonds & Loans Andes 2021 - Virtual Conference
The pathway to fund Andean renewable energy projects: To what extent does growth in private energy PPAs make these projects bankable?
Project Finance & Capital Markets Latin America 2020 - Virtual Conference
Cliff risk and maintaining ratings: How are sponsors, banks and investors approaching project risk in the COVID-era?
Bonds, Loans & Sukuk 24 2020
How is COVID-19 and the fall in oil prices impacting infrastructure deals in Latin America?
Bonds, Loans & Derivatives Andes 2020
Assessing lenders' and investors' appetite for the 2020 infrastructure project pipeline
Bonds, Loans & Derivatives Mexico 2020
Mexico's infrastructure pipeline for 2020/21: What is the government's plan at federal and regional levels for new initiatives and financing opportunities?
Project Finance & Capital Markets Latin America 2020
Structured Finance as a solution to Latin America's infrastructure needs for government related and private developers: How to align evolving projects requirements with a change in appetite for long-term local currency deals amongst lenders and investors?