Abiodun Azeez
Senior Relationship Manager, Corporate and Institutional Banking
Mauritius Commercial Bank (MCB)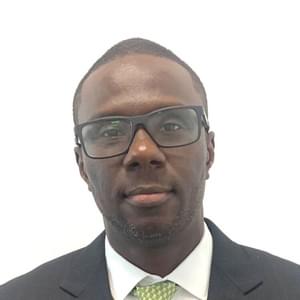 Biography
Abiodun Azeez, Senior Relationship Manager - Corporate & Institutional Banking at The Mauritius Commercial Bank Limited (DIFC Branch), joined in August 2021. From 2017 to July 2021, he was Executive Director- Africa at First Abu Dhabi Bank (FAB), prior to that, pioneer Executive Director- Head FI Africa at National Bank of Abu Dhabi (2016-2017). In these roles, Abiodun was responsible for establishing and developing a sustainable Africa franchise, leveraging on his knowledge and relationships with Financial Institutions, Supra-nationals, Sovereigns, Central Banks and Sovereign Wealth Funds on the Continent. Prior to moving to the Middle East, he worked at Standard Chartered Bank Nigeria for 12 years in various roles spanning Relationship Management and Credit Risk Management. He was Executive Principal – Head, Financial Institutions (2012 – 2015), Head - Banks (2010 – 2012) and Head, Credit Risk Management (2008-2010). He joined Standard Chartered Bank as Credit Analyst in 2004.
Abiodun holds a Master's Degree in Economics from University of Lagos, Nigeria and MBA from Judge Business School, University of Cambridge, UK. He is a Fellow of Institute of Chartered Accountants of Nigeria (ICAN) and Certified by Global Association of Risk Professionals (GARP) in Financial Risk and Regulations (FRR).
---
Speaker at these events:
Bonds, Loans & Sukuk Middle East 2023
Understanding the challenges for MENA corporates when investing in Africa: How can African banks bridge the funding gap?
Bonds, Loans & Sukuk Middle East 2023
Opportunities and challenges for MENA corporates looking to Africa: How are African banks bridging the funding gap?
Bonds, Loans & Sukuk Middle East 2021
The GCC/Africa investment corridor: A banking perspective