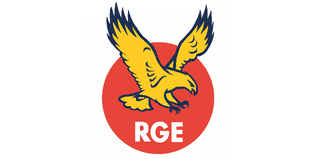 Company website: http://www.rgei.com
Profile
About RGE
Headquartered in Singapore, RGE is a group of resource-based manufacturing companies with global operations. We produce sustainable natural fibres, edible oils, green packaging and clean natural gas used to create products that feed, clothe and energise the world. We help improve billions of peoples' lives through sustainable products they use every day. With more than US$30 billion in assets and 60,000 staff, we are creating a more recyclable, biodegradable and lower carbon future.
Committed to sustainable development, conservation and community development, we strive towards what is good for the community, good for the country, good for the climate, good for the customer, and good for the company. With current operations spanning across Indonesia, China, Brazil, Spain and Canada, we continue to expand and engage new markets.
---
Event Sponsorships
Bonds, Loans & Sukuk Middle East 2024 - ESG Sponsor
Bonds, Loans & Sukuk Middle East 2023 - ESG Sponsor
---
Contributors
Speaker at these events:
Bonds, Loans & Sukuk Middle East 2023
What are investors looking for from issuers and borrowers in the Middle East? How can corporates demonstrate their sustainability credentials to attract investment?
---