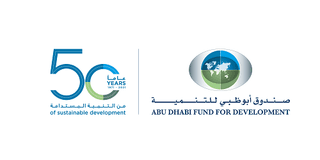 Company website: https://www.adfd.ae/english/Pages/Home.aspx
Profile
Abu Dhabi Fund for Development (ADFD) is a leading national financial entity owned by the Abu Dhabi government. Established in 1971, it aims to drive development in emerging countries by providing concessional loans for sustainable infrastructure projects, as well through long-term investments and direct contributions. Additionally, ADFD manages Abu Dhabi government's development grants for various countries, supports the effort to diversify the national economy and finances UAE exports and private-sector investments, thus enabling exporters to expand into global markets.
---
Event Sponsorships
Bonds, Loans & Sukuk Middle East 2022 - Gold Sponsor
---
Contributors
Speaker at these events:
Bonds, Loans & Sukuk Middle East 2022
Power, infrastructure and natural resources: What role are bankers and borrowers playing to finance these burgeoning sectors across MENA?
---